Um rechtzeitig von allen Events zu hören, tragt euch (unten) in den Newsletter ein !
oder ihr nehmt uns zu euren Facebook - Likes dazu /
For news on all events subscribe to the newsletter (down below)
or 'like' us on Facebook.
Workshops / Events / Trainings to be enjoyed :
Jivamukti Yoga Workshop - Strong Spine, Open Heart
Workshop, with Libby Love 26. Sept. 2020. 16:30 - 18:45
Healthy coherence within humanity starts with the coherence of Heart and Mind within each of us.
My teacher often spoke about the importance of mutually beneficial relationships :
We experience life like a wave of energetic frequency, moving from peak to valley, positive and negative points of experience and interaction. It is in this way, alternating between positive and negative, that a wave moves forward through time. And just like waves which move in coherent frequency form a stronger signal, the components of our individual system become healthy in coherence, and communities become healthy when we are in coherence with one another - when our relations are mutually beneficial.
We can consider the following: Do I act from the influence of love or fear?
What is love? Love is the force of creation. What is fear? Fear is the force of survival. Are my actions constructive or destructive, moving toward communion or division?
How can I strengthen my health? (No disease can enter a healthy cell. Exercise the absorption of oxygen at the cellular level.)
What is a constructive purpose of our radically changing environment?
As yogis, can we better understand our oneness with all of existence, so that we are able to exist in coherence with the whole?
Expect to move like the wave of your breath and to use the breath to encourage coherence, to move in harmony with the beauty of sound, be music, focusing on standing strength and flexibility, opening the heart in backbends, and tuning the frequency of your self with your voice.
Workshop fee: €35
Register by : www.yogatirol.at (43) 660 475 04 40
FB: @LibbyLoveYogaKufstein
IG : @LibbyLoveYoga


Yin Yoga Teacher Training
Teacher Training, in 2 Modulen, mit Alex Wührer-Barrett 16.-18. Oct & 6. - 8. Nov. 2020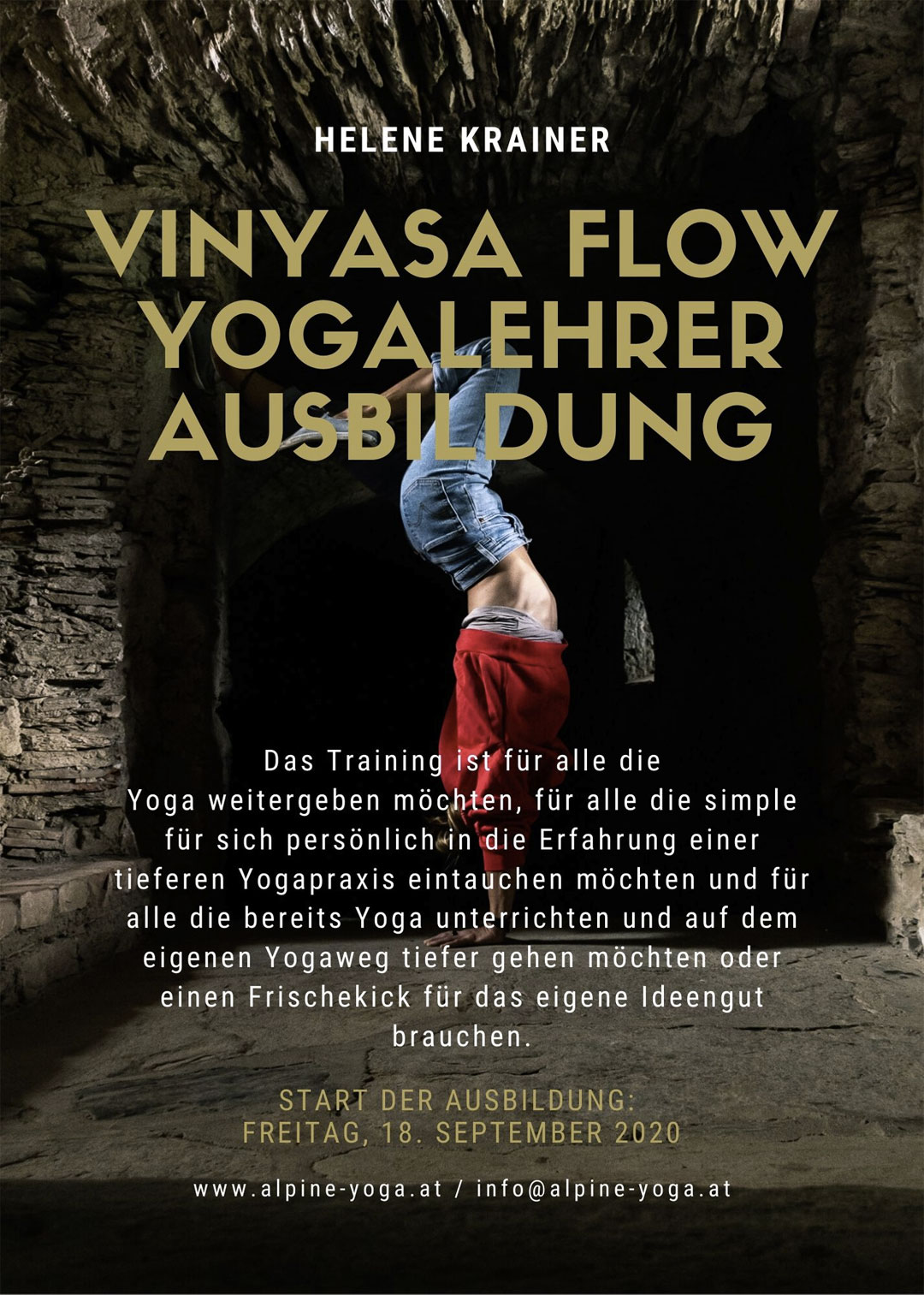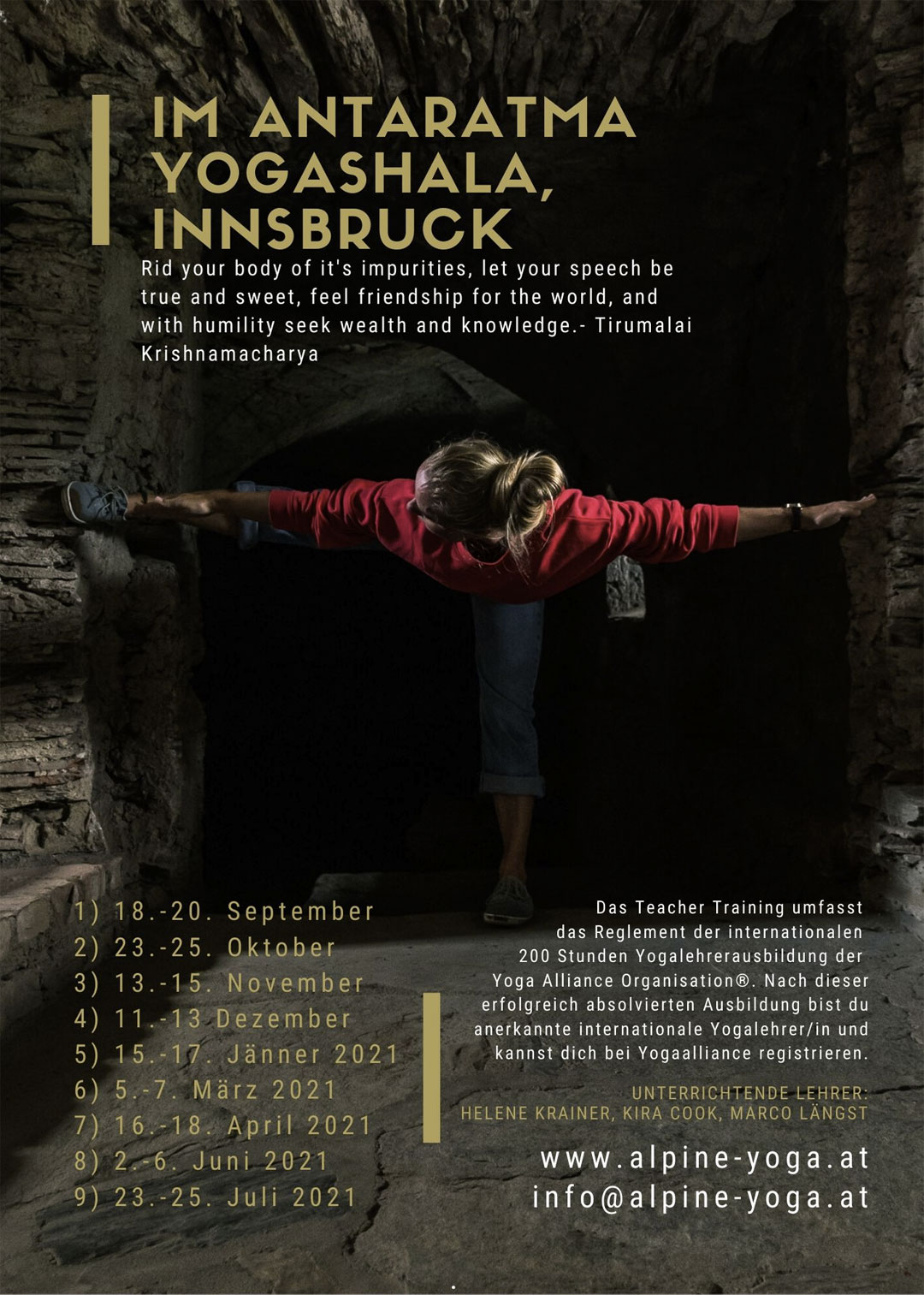 Details zu weiteren Events & Trainings folgen beizeiten. :)